Recently, I placed an order for cookies with Gina, the moderator of
Kitchen Capers
forum, which is my "
unofficial sifu
" when it comes to baking. She is probably the best person to ask about how
hopeless and clueless
I was when I first got interested in baking. Thanks to her tips and advices, and also from other contributors on the forum, I gradually improved.
Anyway, Gina is known for her many and amazing culinary skills and her
Melting Moments
cookies as well as
Double Chocolate Mint Cookies
are reputed to be among her legendary products. :)
I placed an order for each of these. The parcel finally arrived yesterday, much to my delight!
I can see what the rave was all about. The
Melting Moments
are meltingly soft.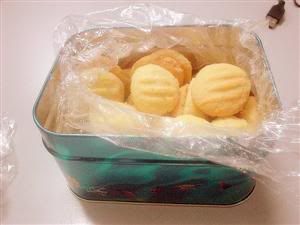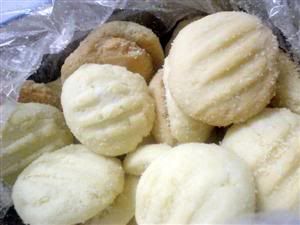 But the real attraction for me was the
Double Chocolate Mint Cookies
.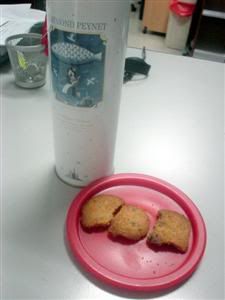 I always have a penchance for the combination of chocolate and mint. In fact, one of my all-time favourite ice-cream flavour is
Chocolate Chip & Mint
. And these cookies taste exactly like the ice-cream, except it is in the form of a crispy cookie. After tasting one, I couldn't pry my fingers away from them! Looks like my plan to diet has to take a temporary backseat. *LOL*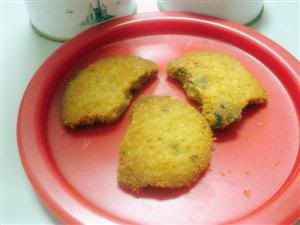 Do not
under-estimate
the lure of these innocent-looking cookies. They are seriously IRRESISTABLE and are definitely worth fighting over for. A must if you are a fan of Chocolate Chip & Mint, like me. But don't come asking for any from me; I will be hoarding every single pieces of them.
Note:
If you are interested in purchasing these cookies, I am not sure if Gina is still accepting orders for these cookies. You can try your luck by sending her a private message at the forum mentioned above (link provided).