Warning: Lengthy post ahead.
During the recent long
Deeparaya
break, 2 of my girlfriends and I went on a foodie day-trip to
Melaka
, armed with some food guide and pieces of advice from fellow friends. Here's a compilation of pictures taken during the trip.
Caution: Do not be alarmed by the amount of food featured. To avoid ourselves from looking like bottomless-pit gluttons, we have to say in our defence that the servings of these food were really small (at least by KL standards). heh-heh
Stop #1: Wilson's ChickenRice
This place was recommended by my friend Karen, who insisted on going there. So off we went. A nice change from the usual Malacca-famous Chicken Rice Ball, the chicken served here was silky smooth. On the sides are (do not scream) deep-fried chicken intestines. Initially squeemish, I took a bite of it and much to my surprise, it wasn't bad. Tasted like crispy fried fritters.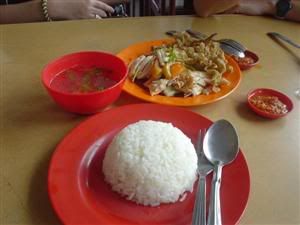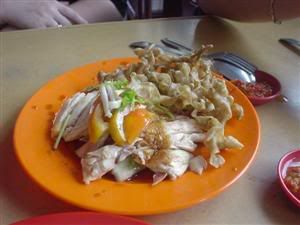 Stop #2: Fish Fillet Noodles
The reason we stopped here was because we saw the name "Hee Kiaw Noodles" displayed on the little stall in this little kopitiam.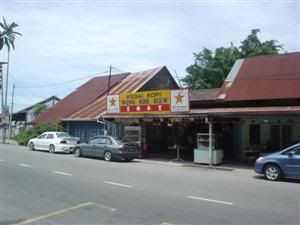 We wanted to try the Hee Kiaw Noodles which was said to be only available in Melaka. But only upon ordering, we were told by the stall-operator that it was not Hee Kiaw Noodles but "Yee Wat Noodles" (aka fish fillet noodles). The displayed name was just for "show only" (duh???). Nevertheless, it was still good. The noodles were very "wat" (smooth) and the condiments were just nice. An unexpected discovery of a gem, we would say.
Stop#3: Popiah and Rojak @ Popiah Lwee
We wanted to go to Jalan Tun Tan Cheng Lock. In front of where we parked our car, we saw this shop.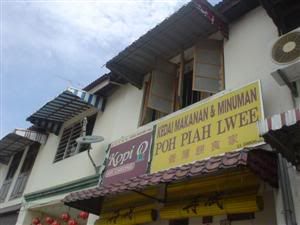 They sell only popiah and rojak. We ordered a small portion of each.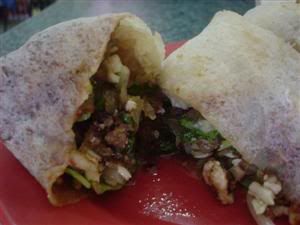 The popiah was good! It has some leafy vegetables inside (which was pretty uncommon and a first for me, who loves popiahs!).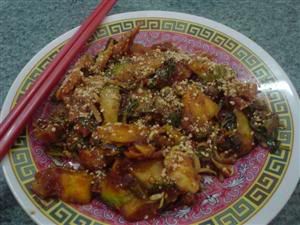 Unfortunately, the rojak wasn't as good. Undoubtedly, it was rather spicy (I'm ok with it) and too sweet (not ok with this). Nothing to shout about.
This shop also sells some food knick-knacks. I would recommend the giant Peanut & Sesame Biscuits as well as their Gula Melaka (stored in glass canister). The latter was the most fragrant-smelling palm sugar that I'd come across. I raved about it here.
Stop #4: Famous "Wan Tan" Mee along Jln Tun Tan Cheng Lock
I forgot the name of this place. "Ah Mah-something". This place was featured in a foodie magazine. We went, ate, tried the "special chilli sauce" and didn't swoon. It was ok, but not great.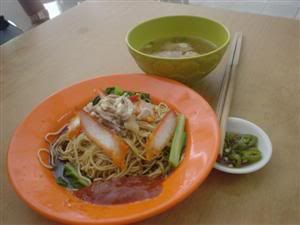 Stop #5: Cendol along Jonkers St.
There were so many shops selling this famous dessert along this street. We were torn on which to try. At last, we settled on this one. It was situated in the middle of the street. They were a crowd in front of this shop. Aactually, the stalls serving the food were located in front of the shop and it service is self-serve so obviously there is a line of people queuing to buy and get their food, what a clever ploy as crowd draws crowd - if you know what I mean. And naturally, we were attracted by the crowd. We ordered a Durian Cendol and I was disappointed.
The cendol was pretty ordinary. The brown syrup was thick and very sweet. The so-called accompanying durian was just a dollop of what seemed and tasted like a diluted and watery version of durian puree. I much prefer the Tan Kim Hock version. Although commercial, at least it has what seems like chunks of thick durian puree on it.
Stop #6 Hee Kiaw Mee
Finally, we got to try the famed Hee Kiaw Mee. Undaunted by the earlier misunderstanding, Karen called her Malaccan friend and he introduced us to this place. I really do not know how to describe the location of this place. Even now, I am amazed that we managed to find it given the fact that none of us was remotely familiar with Melaka. And how did we find the mee? Well, let's just say that we were more impressed with the Hee Kiaw mee impersonation (see Stop #2).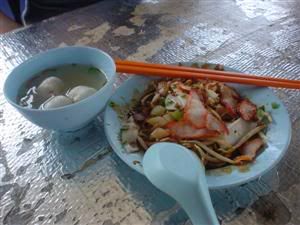 Stop #7: Famous Popiah along Jalan Bunga Raya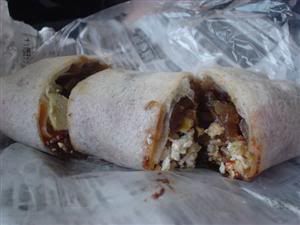 Almost every Melaka food guide raves about this street-side stall selling popiah. There is a constant queue and we could honestly understand why. Karen remarked that it reminded her of eating a "char siew wrapped in popiah skin" and that's exactly how I would describe it.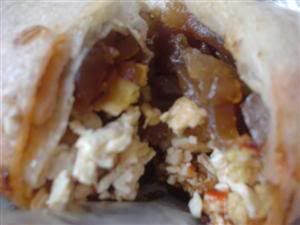 The filling is wet, slightly oily and sweet but it was simply delish! Oh my, it definitely ranked among the top in my favourite popiah list!
Stop #8: Famous Cendol & Rojak along Jalan Bunga Raya
We were told that this is one of the oldest outlet selling cendol in Melaka. We were not surprised. The shop did really looked old and aged. I think the name of the shop is called MinChong or something like that. Somehow, the shop is reputed to serve better rojak than cendol. We ordered both and we agreed with this view.
However, although no-frill and not outstanding, Samantha and I still thought that the cendol tasted good. Karen wasn't impressed though.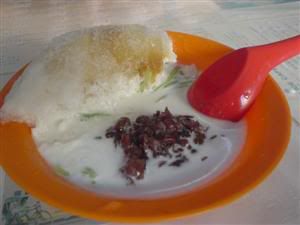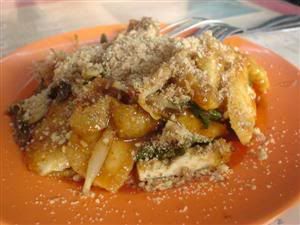 Rojak was also no-frill but the combination was simply good! Not too spicy, not too sweet, not too wet nor too dry. Just try it!
Stop #9: FINALE - Seafood Dinner @ Portugese Settlement by the beach
Finally. dusk arrived. It's time for a proper dinner meal. How much more can these 3 girls still eat after an entire day of eating, you may wonder? Here's your answer...
Chicken Dable (not sure if this is the correct speling)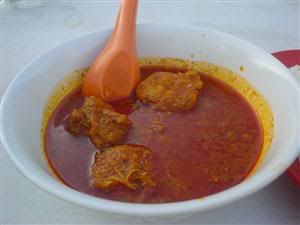 Foil-baked Spicy Otak-otak (this is my favourite dish from the entire dinner meal!)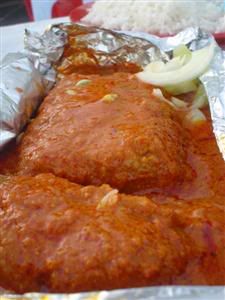 Stir-fried local vegetables with garlic (too oily...)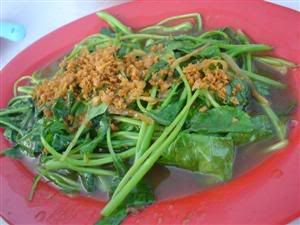 Stir-fried Lala in Lemongrass (Samantha's favourite)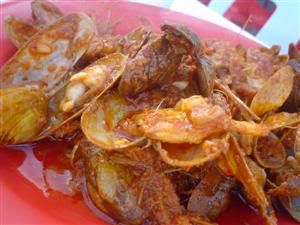 Crabs done in "Dry & Spicy version" (Karen's favourite)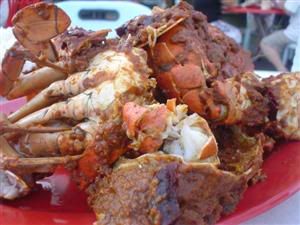 Ah..., what bliss....