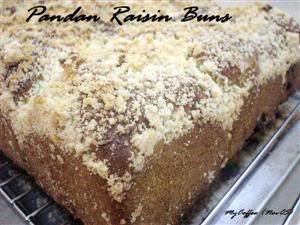 For today's breakfast,
Pandan Raisin Buns with Crumble toppings
(yet another recipe from
Alex Goh's "World of Bread").
Basically a sweet bun recipe that uses raisins, coconut milk and pandan juice/paste. I used pandan paste that also contains colouring, hence the slightly garish-looking green colour. But otherwise, it is still nice.